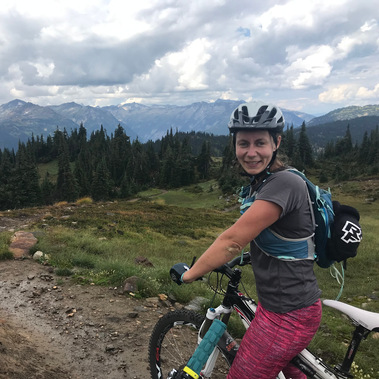 About Me
I'm a glass artist by profession, but I see a need in our community for specialized daycamps and art lessons (for both youth & adults), and I love teaching art in all sorts of mediums!
I have extensive experience teaching youth: I've worked for the City of Calgary Parks & Recreation, Wynchemna International English Camps, University of Calgary, Applecross Senior Highschool in Perth. I've facilitated art projects through Artstarts for Schools at Rocky Mountain Elementary, Elkford Secondary and Sparwood Secondary. Recently I've been running an art program for Elk Valley homeschoolers from my glass studio.
And teaching adults: at the Elkford Art Studio (glass mosaic, life drawing, watercolour, pen& ink, portrait drawing and felting) and through my glass studio (glass etching and fusing). I've also taught glassblowing lessons at Firebrand Glass and AUARTS Extended Studies program in Calgary.

I've earned my bachelor of Fine Arts at the Alberta University of the Arts in 2006 where I majored in glassblowing but also took courses in watercolour painting, silkscreen, printing on cloth, acrylics, life drawing, anatomy drawing and 2D design.

I'm a member of BC and Alberta craft councils, as well as holding a current Elkford Business license, Working With Children Check and approved fire permit. I have first aid training.
I'm a volunteer (VP) of our local Trails Alliance, and I'm an avid hiker, biker, skier. I'm a mum of three boys who are more active than arty but I try to combine the two when I can.
Lastly, did you know all my workshops are eligible for re-imbursement under your Personal Spending Account if you have Sunlife benefits? Just ask me for a receipt
To Register for any kid's programs :